BUGS CLUB
Let's make a rope by twisting rice straws together!
    You make this with the straw you raised!
What you can learn from this activity: Help understand relationship among rice, other living-things in the rice field and human-beings through making a rope from rice straws. This activity gives children an oppotunity to think, create, fail and succeed.
When and where to do: Anytime and anywhere. Best in winter and outside
Materials and preparations:
Prepared by participants: sprayer, scissors, color pencils and crayon
Equipment by coordinator: rice straw, wooden hammer, cotton string, leaflet, questionnaire, first aid box, trash bag, ink pens.
Procedure: 1. Let's think of what living-things are doing in rice field in winter. Then, what do you do in winter? What about people in 200 years ago? Animals in rice field use rice straw as well as people. 2. Let's make a rope by softening straw with wooden hammer and twisting two straws together. Make a bracelet using the rope or you can create whatever you want. 3. Draw a picture about whatever you found interesting.
Pictures of the activity :
Do you know what insects are going in winter? What about you?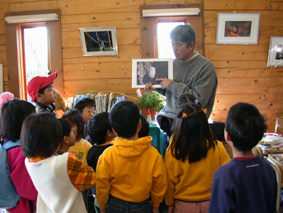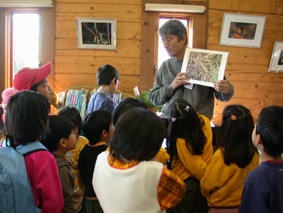 When your grand parents were chilodren, people made many kinds of goods from rice straw. This is a sandal.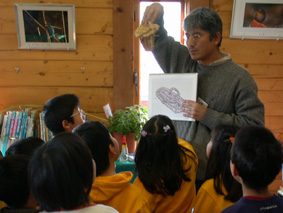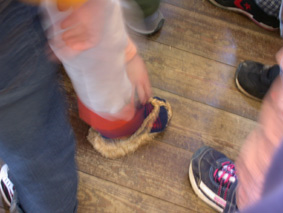 When you make a rope, you first soften straw. Can you tell differences?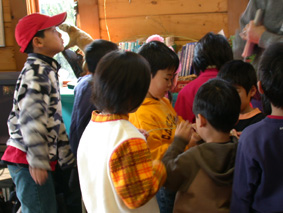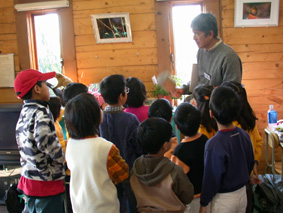 Let's try! Make sure joints are soft enough.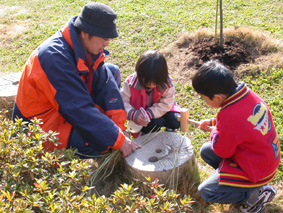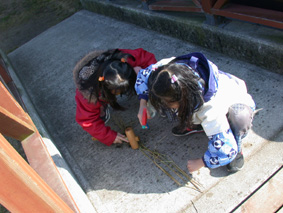 Then, twist straws together. You can do it.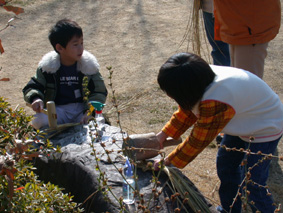 Wow, my grandpa is an expert! Let's look at how to twist.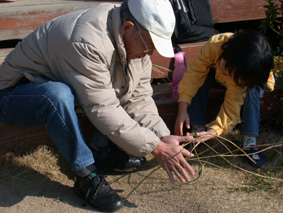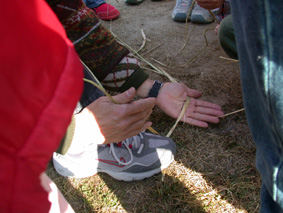 While twisting the individual straw itself, you twist the two straws together to the other direction.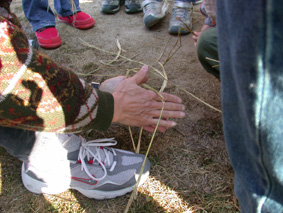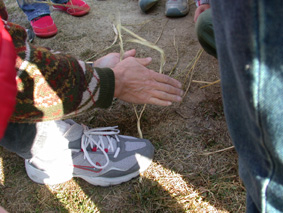 See how it goes.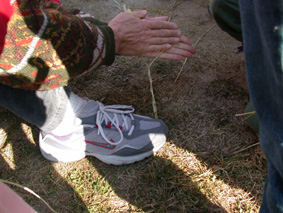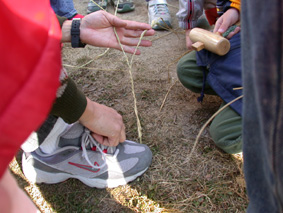 Now you try.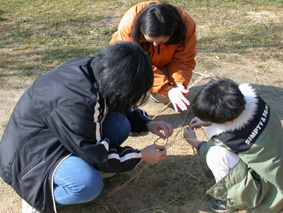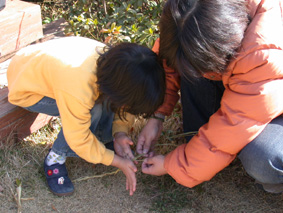 You are doing good! Keep it.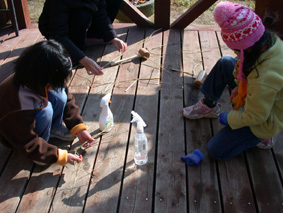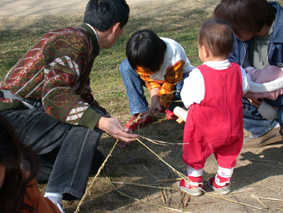 You are now an expert! See how he moves his hands. "I made a small ring to put on waist of the gourd.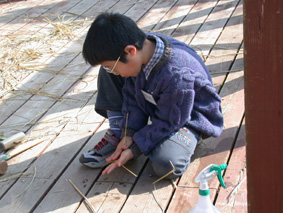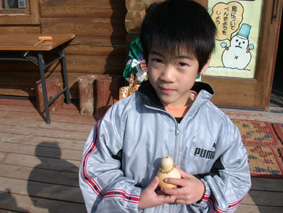 Picture time!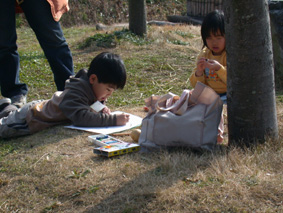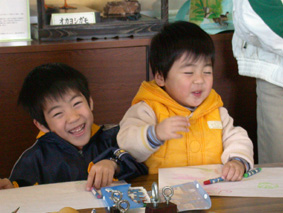 Gift to children who came to activities without absence for a year.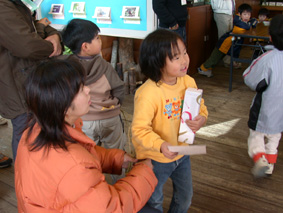 Show us what you made! Quiz: what is this?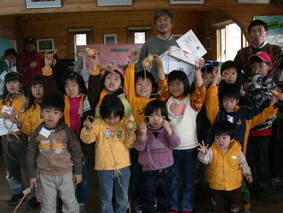 A nest of mouse
Copyright © 2002 - 2017 むしむしくらぶ BUGS CLUB All Rights Reserved