BUGS CLUB
Harvest 2004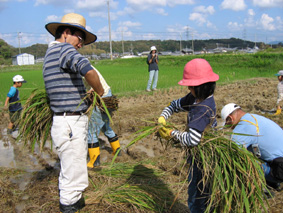 You see how I do!
What you can learn from this activity: Understand relationship between rice field and human beings by experience of rice harvesting. Think about what kind of interactions happens among living things including human beings in a rice field.  Have experiences of thinking and genarating ideas by cooking sweet potato and other thing you brought.
When and where to do: October at rice field
Materials and preparations:
Prepared by participants: Vegitables to bake, out-door glove, rain boots, long sleeve shart, towel, soft drink or water, cap or hat, rain boots, clothes to change, towel, rain coat, inscet net, insect holding basket, pencil, magnifying lens
Equipment by coordinator: sweet potato, rice husks, chimney made of tin tube, small desk and chair, clipboard, paperboard, leaflet, questionnaire, first aid box, trash bag, ink pens.
Procedure: 1. Put sweet potato and vegitable into burning husks. 2. Learn about how you cut rice plant and hang them to dry. 3. Then you try to do it by yourself. You can do it with a machine, too. 4. Taste sweet potato baked in burned husks. 5. Watch insects and other animals living in the rice field. 6. Write down whatever you found interesting.
Pictures of the activity :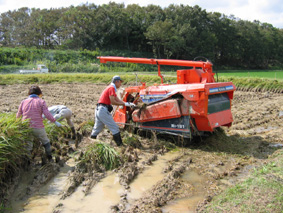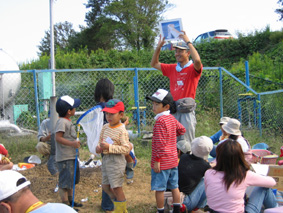 While you are in the rice field, you are going to see many living things today.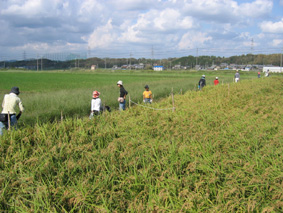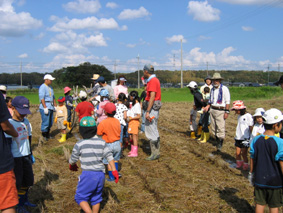 Let's start collecting rice plants.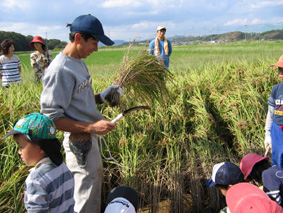 This is how you cut the plant.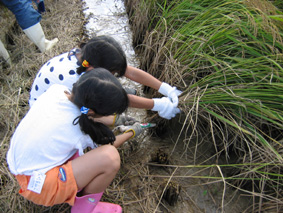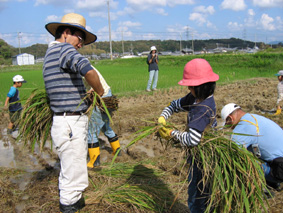 With two people, the work becomes fun!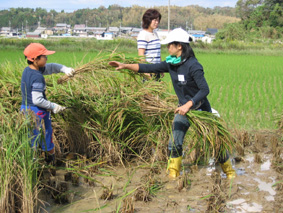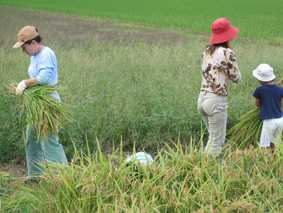 With you sister, farther, mother...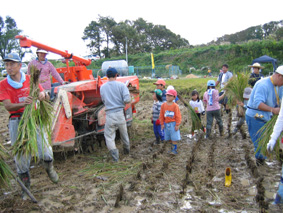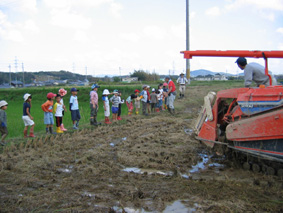 it was fun.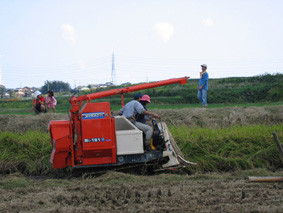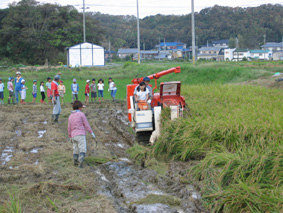 Can you drive the harvester?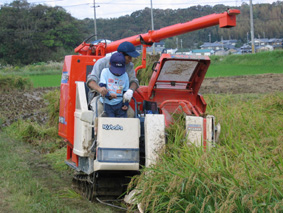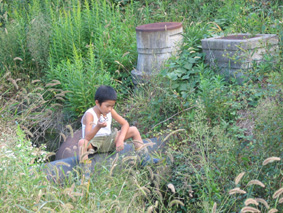 Did you find anything in the water?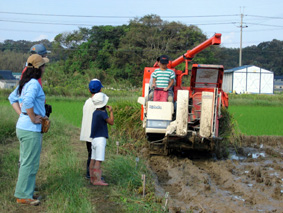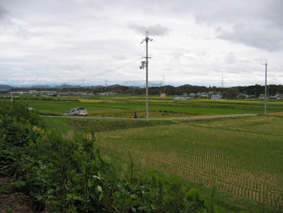 It was a bit difficult since the ground was too muddy.
Copyright © 2002 - 2017 むしむしくらぶ BUGS CLUB All Rights Reserved