BUGS CLUB
Hiding insects in winter rice field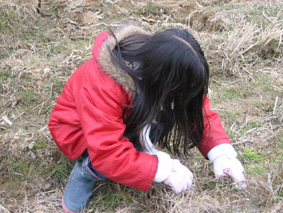 What did you find?
What you can learn from this activity: Find insects living in rice field in winter time. Understand how they live in cold wether with some experiments. Know what people do to rice field in winter to prepare coming spring.
When and where to do: In rice field in winter
Materials:
Prepared by participants: color pencil, magnifying lens, rain boots and winter out-door cloths
Equipment by coordinator: leaflet, questionnaire, first aid box, drawing paper, thermometer, one big and one small bottles, four glass tubes, glycerin, hot water, ice cubes, ice box, big nylon sheet
Procedure: 1.Let's think about where that many insects lived in summer time went! 2. Let's find them out. Once you find some of them, let's have a close look at them to see what they do. 3. What did you find? Let's do some experiments to understand how insects spend in cold wether in winter time. 4. Let's think about what people do to rice field in winter to prepare coming spring. 5. Write down whatever you found interesting, and share what you wrote with your friends.
Pictures of the activity :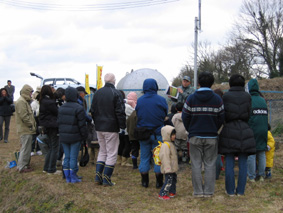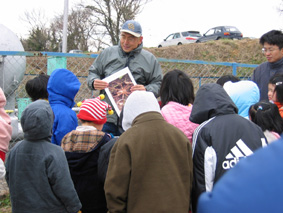 Where are the insects you found in summer now?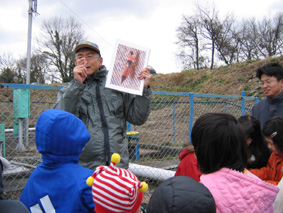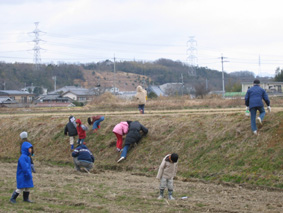 Let's find where they are! Be careful about this kind of Rove Beetles.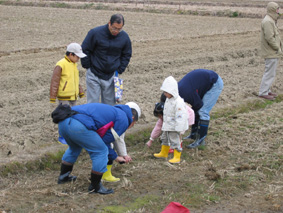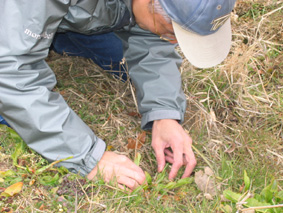 You can find some by looking ground very closely like this.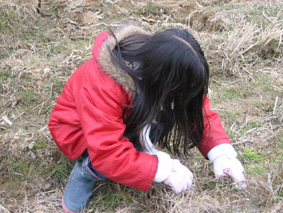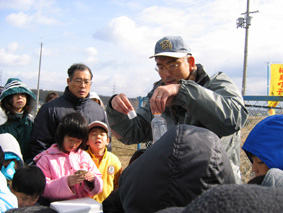 Like this? Now, let's do some experiments!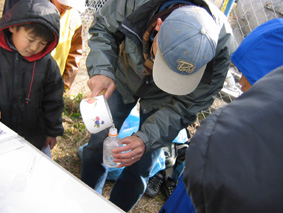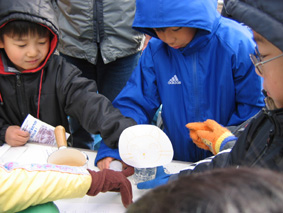 Pour hot water into a big bottle and a small bottle. Touch the bottles after a few minutes.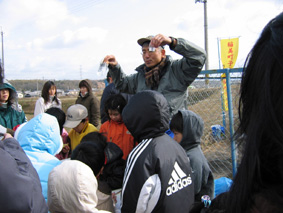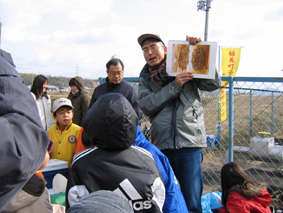 You see insects like this small bottle can easily loose their heat.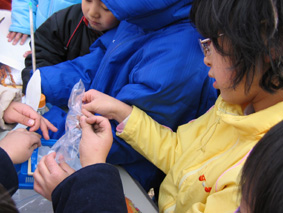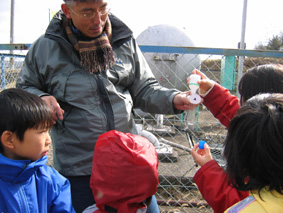 Then, let's do another experiment. Some insects do not freeze even below ice temperature.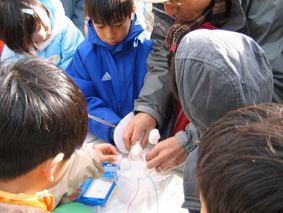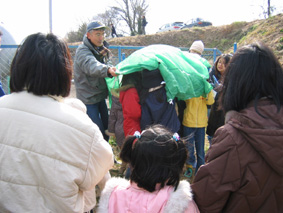 Pour water in a glass tube, and in another glass tube, pour water and some glycerin that exists in body of some insects in winter. Put two tubes in an ice box.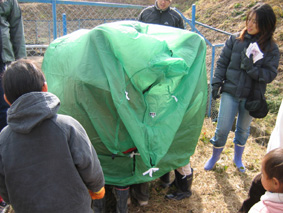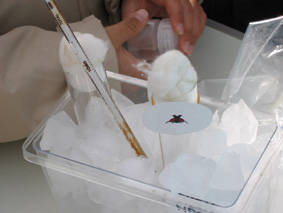 While waiting for a few minutes, let's see how honey bees feel by getting together with some friends in a nylon sheet.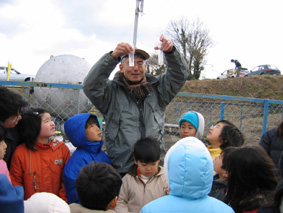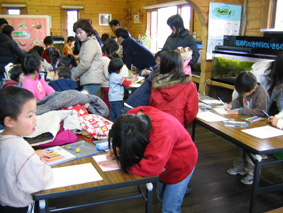 You see. The water has become ice, but the one with glycerin does not freeze. After coming back to the park house, we enjoyed drawing pictures.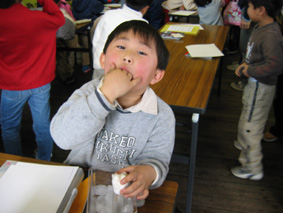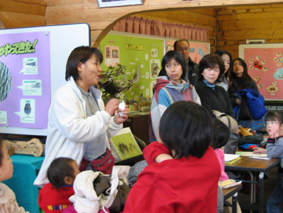 And, listen to what people do for rice filed in winter time.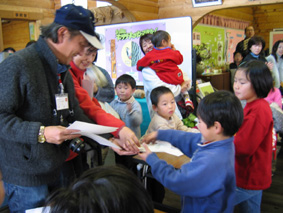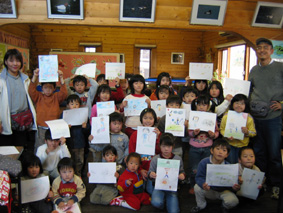 Athe end, everyone showed their pictures.
Copyright © 2002 - 2017 むしむしくらぶ BUGS CLUB All Rights Reserved