BUGS CLUB
Let's play with katydid-II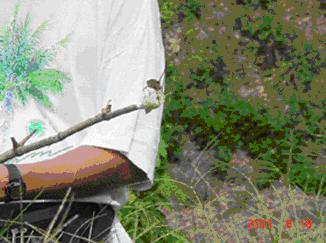 Let's try to catch katydid!
What you can learn from this activity: Understand insect behaviour. Think about how you can catch insect. Close observation of its behaviour gives you hints about how you can find a katydid and rure it. Make a model of katydid with leaf of Japanese pampas grass. With this experience, you learn how it is difficult to make it at first, and fun after you gradually become able to make it. This will help you understand body parts of katydid, too.
When and where to do: Grass field from July to September
Materials:
Prepared by participants: scissors, color pencil, magnifying lens, water bottle, insect net, insect basket
Equipment by coordinator: leaflet, questionnaire, first aid box, bamboo or wood stick, onion, cellophane tape, Japanese pampas grass
Procedure: 1. Let's think about how you can catch katydid easily. 2. Let's look at a simulation of catching a katydid by a piece of onion. 3. Let's try it by yourself. 4. Let's make a katydid model with Japanese pampas grass. 5. Wrap-up.
Pictures of the activity :
At Inamino Mizubenosato Park on Sep. 11 , '05.: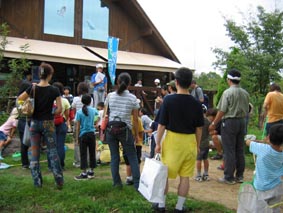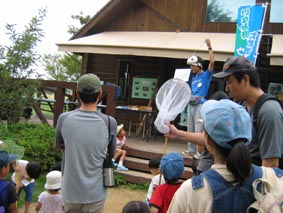 Let's think about how you can catch a katydid?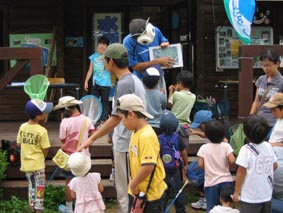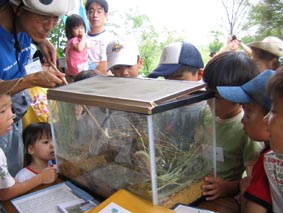 They are hiding in grass field. Once you find it, you can rure it with a piece of onion.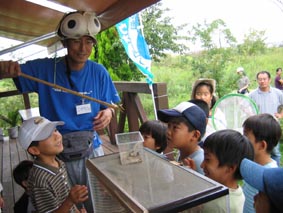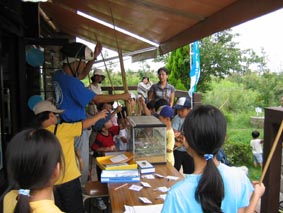 While eating the onion, you should be able to catch it quite easily.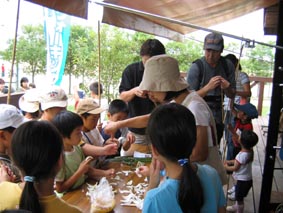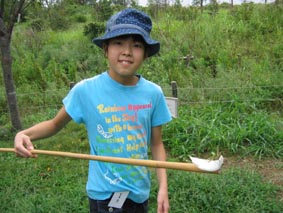 Let's try! Oh! You've got it!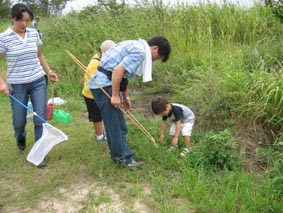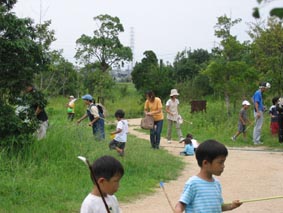 Where are you?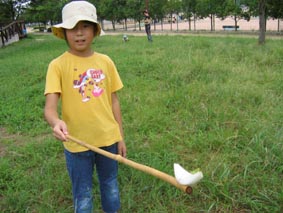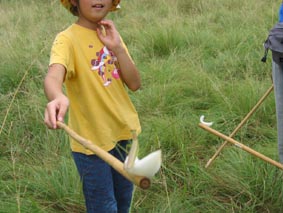 Surprizingly, a mantis was caught.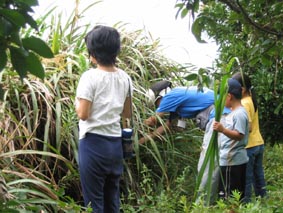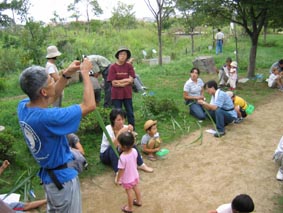 Next, we tried to make a model of katydid with Janapese pampas grass.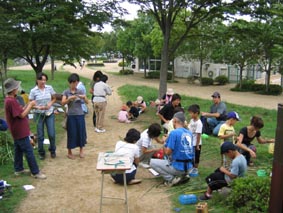 Please think how you do first.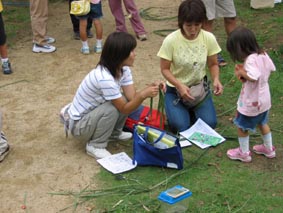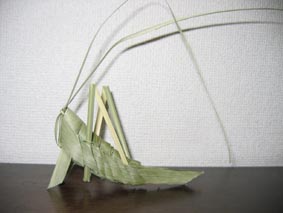 Papas and Mamas tried their best. Hope they become masters!
At Tochiwara Children's Nature Expereicne Camping Center on Aug. 21, '05: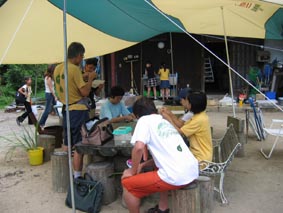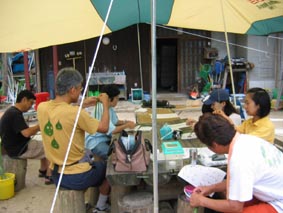 At Kinokuni Children's Village Elementary School on July 23, '05: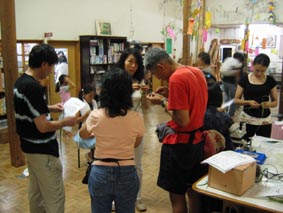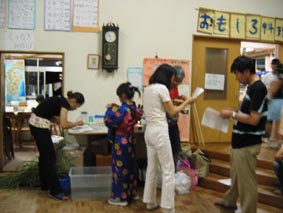 Copyright © 2002 - 2017 むしむしくらぶ BUGS CLUB All Rights Reserved