BUGS CLUB
Grasshopper Sports Day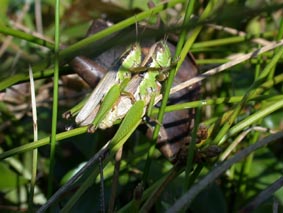 What you can learn from this activity: Make a close look at grasshoppers and their bodies by grasshopper fishing and grasshopper flying competition.
When and where to do: Autumn. Field and class room.
Procedure: 1. Prepare grasshopper fishing. 2. Let's go out to do grasshopper fishing. Once you get one, come back. You measure height and weight of it. 3. How did you do? What was the good way to catch them well? Let's see what kinds of grasshopper you got? Were they male or female? 4. Next is the grasshopper flying competition. Let them fly and measure the distance. Look at how they fly! 5. Let's paint the piece of wood to make it look like a grasshopper! Let's think about how you can raise a caterpillar. Please try the fishing at home. 6. Reflection.
Materials:
Prepared by participants: color pencil, magnifying lens, water bottle, insect net, insect basket
Equipment by coordinator:
| | | |
| --- | --- | --- |
|  @Leaflet |  @Questionnaire |  @Desk |
|  @Scale |  @Flyer |  @Pallet |
|  @Guid Boards |  @First Aid Box |  @Pliers |
|  @Balsa wood |  @String |  @Balance |
|  @Acrylate PaintsiGreen, Yellow-green, Brown, Ivoryj |  @Artificial Eyeball |  @Brush |
|  @Green Color wire |  @Bomboo stick |  @Nippers |
|  @Large paper sheet |  @Long measuring tape and wood stick |  @Glue |
|  @Grasshopper Jumping Stage |  @Files |  @Scissors |
SafetyF@First-aid Box, Checking of any dangers of trails and animals/plants.
Pictures of the activity :
At Inamino Mizubenosato Park on Oct 8th, '06F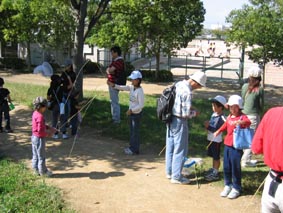 @@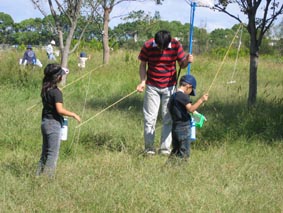 Tie a piece of wood to a bamboo stick, and then let's go out to the grass field!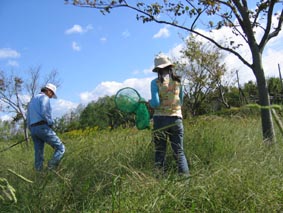 @@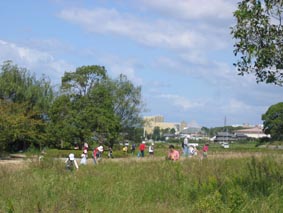 Look at carefully.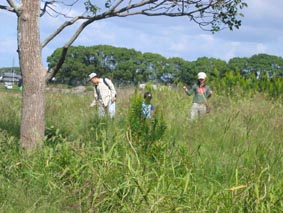 @@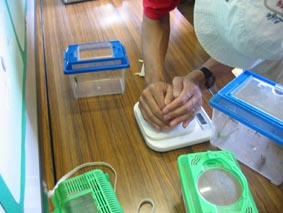 Measuring weight of a grasshopper!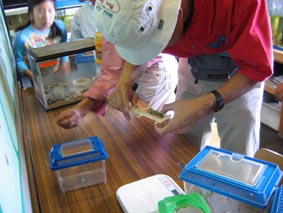 @@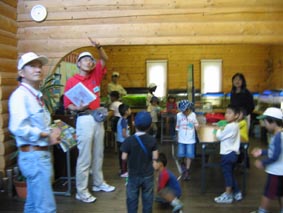 Measuring height (length?) Let grasshoppers fly to the bright window!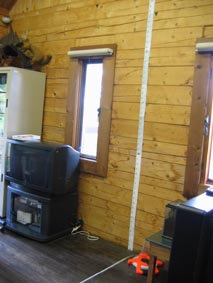 @@
How far do they fly? How do they fly?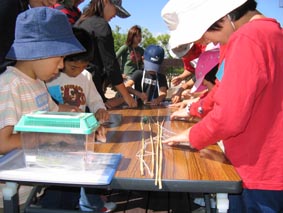 @@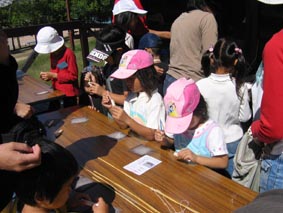 Let's make a craft of grasshopper by using the piece of wood you used for fishing! First you grind it a bit.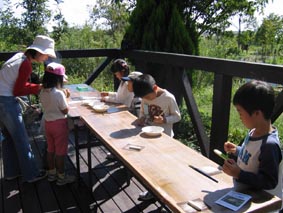 @@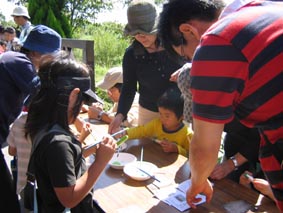 Paint it with colors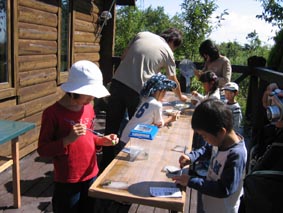 @@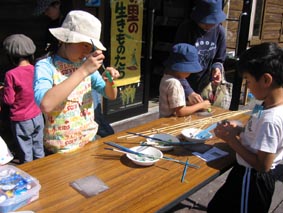 Wow, so many colors....!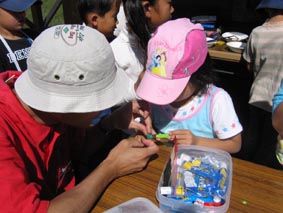 @@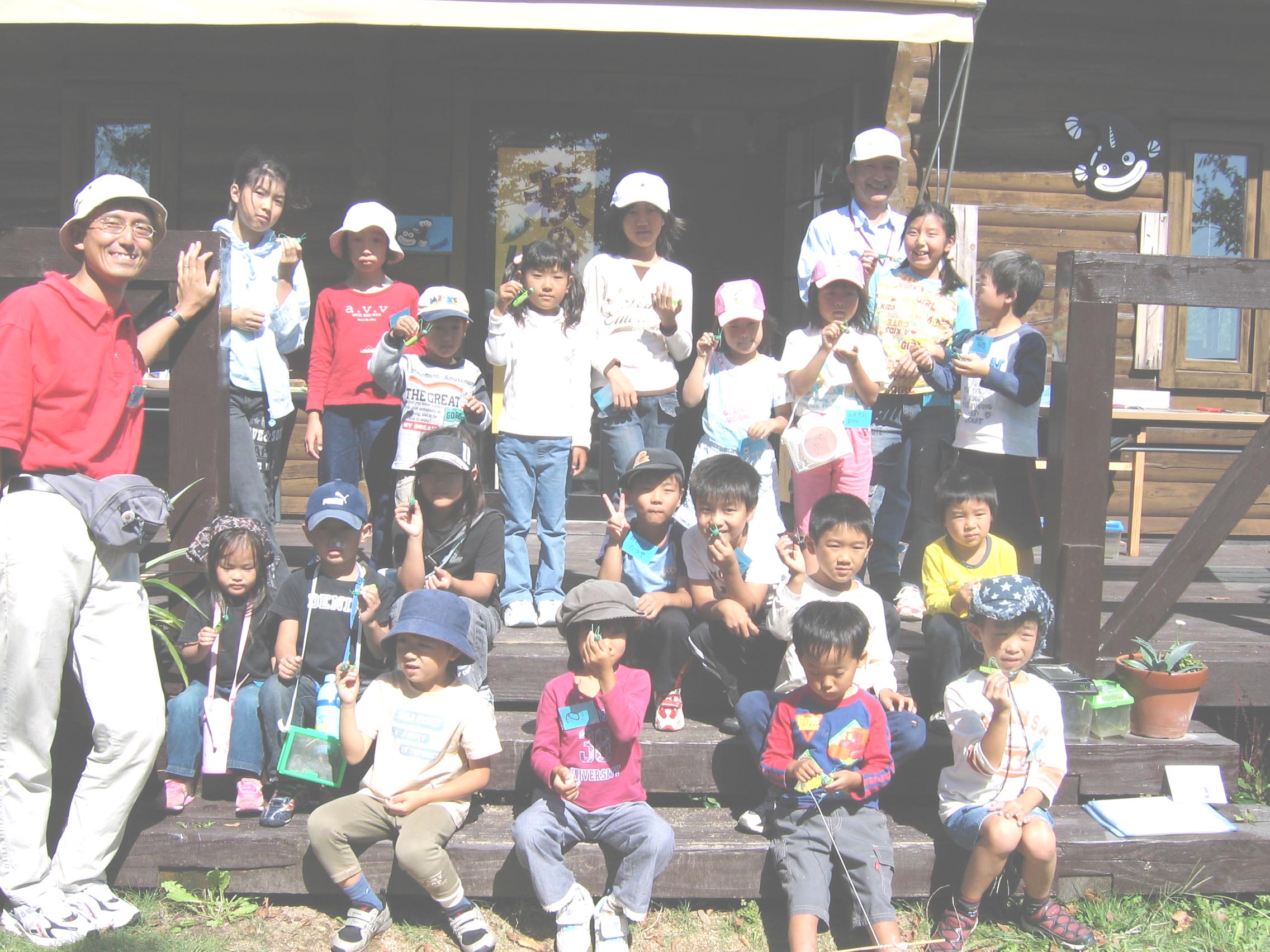 Put eyes to complete. Group photo with craft grasshoppers!
Copyright © 2002 - 2017 'ή'΅'ή'΅'­'η'ԁ@BUGS CLUB All Rights Reserved