BUGS CLUB
Let's make a water strider model!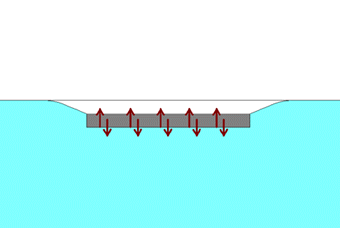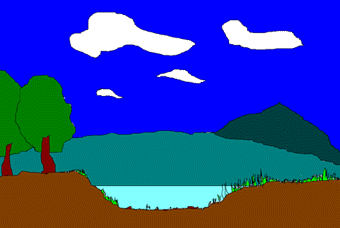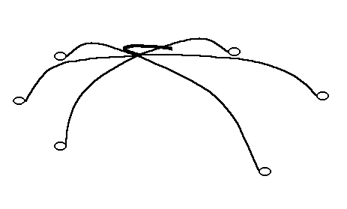 What you can learn from this activity: Understand characteristics of water striders and ecological interactions wih other linving things. Experience what is flating force and how water striders adapt to its environment through making a model of water stridfer.
When and where to do: Anywhere. Spring to Fall
Materials: Plier, Scale, Pencil and 1 Yen Coin
Procedure: 1. Go out for a pond to see what are water striders. (see where they live, what they eat, and etc.) 2. Find out why they float on surface of water through close observation of a water strider. (understand why 1 yen coin floats and what kinds of difference you see by comparing it with a beetle) 3. Make a model of water strider, and try floating it. (you should experience several failures before you finally make it.)
Pictures of the activity: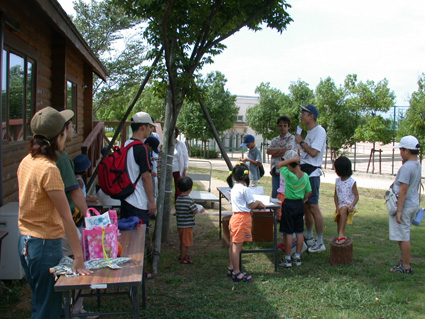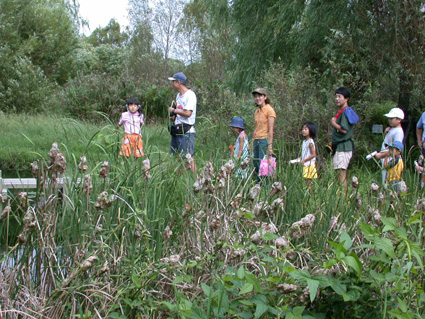 We are now going to go to a pond to look for Water Striders!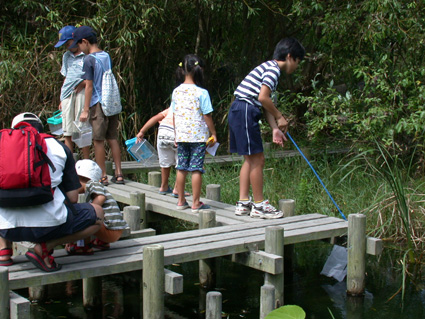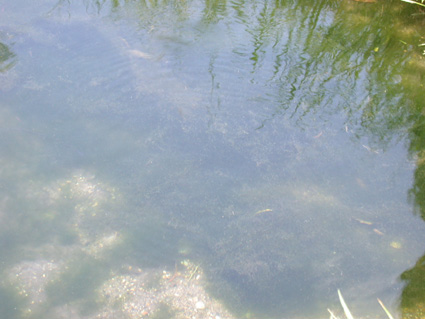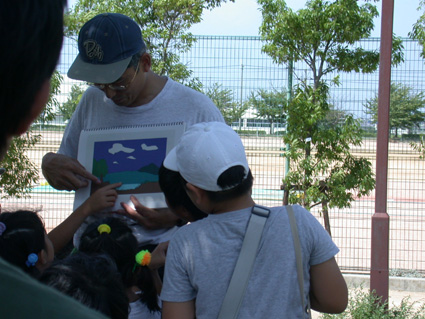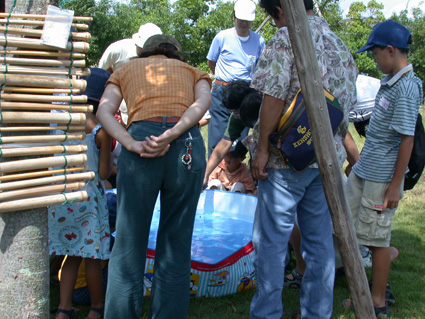 Where did you find the water striders? Shall we look at the water striders closely on the pool?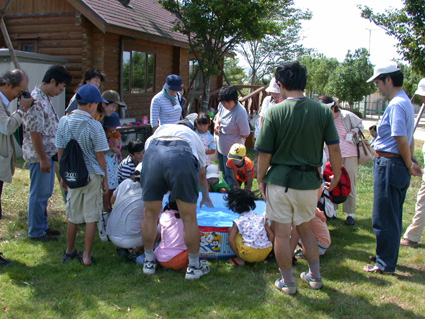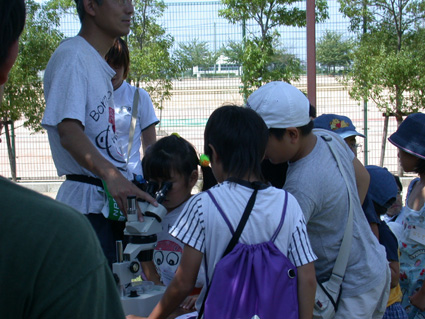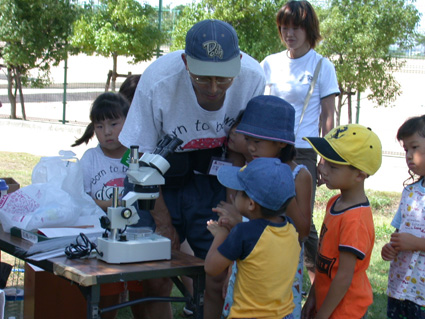 Now let's look at the legs further closely!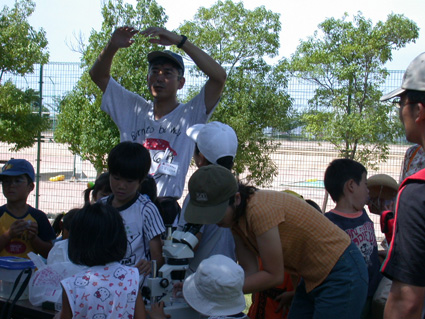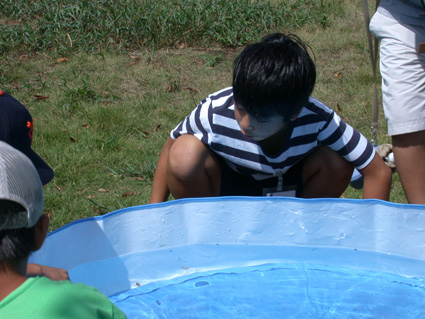 Does one yen coin float on water?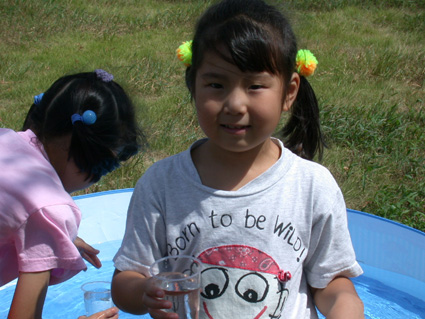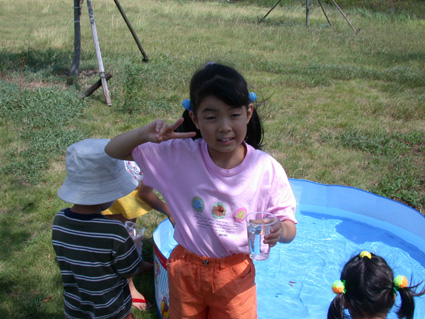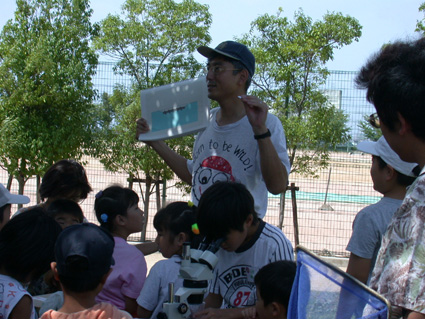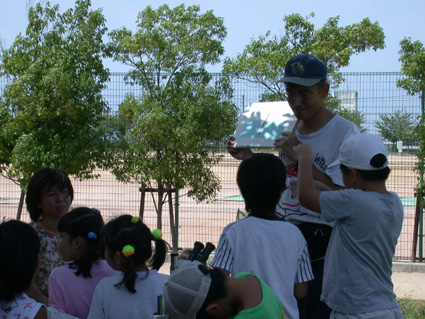 The coin floats when you place it horizontally, but...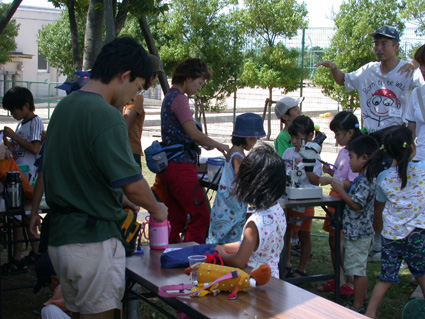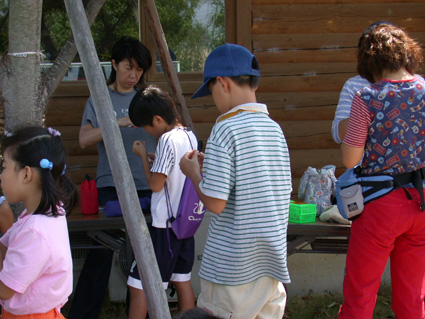 Now let's make a model of water strider based on the learnings you had today!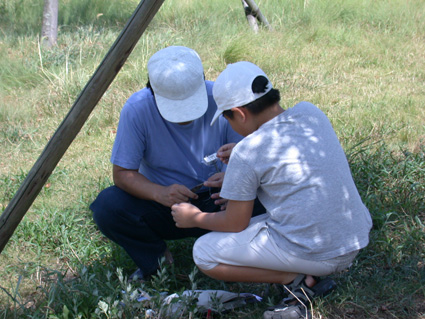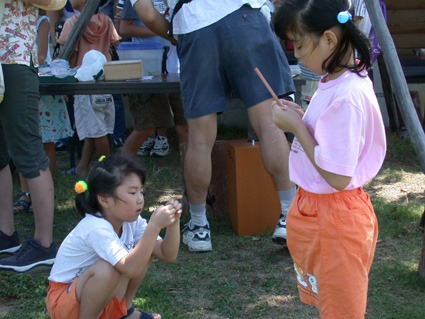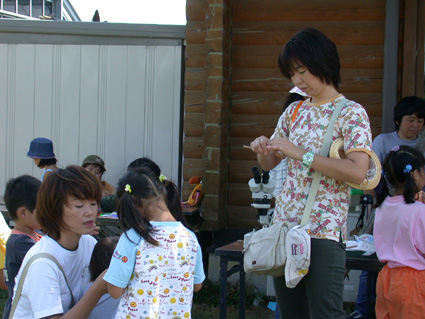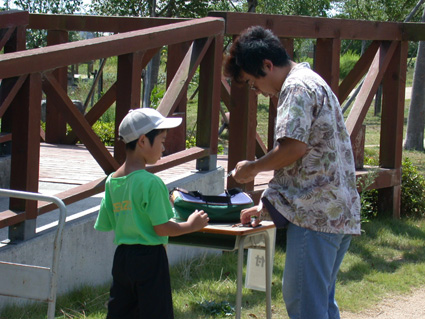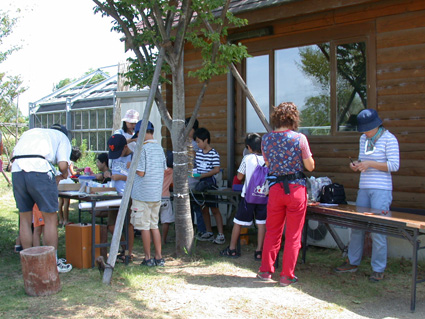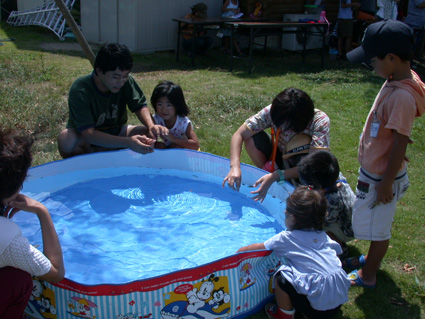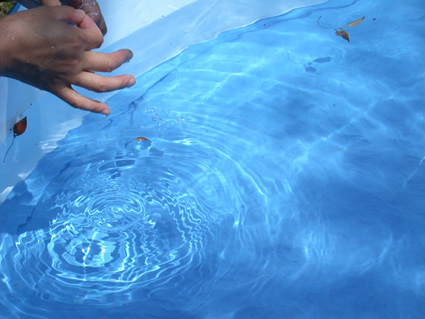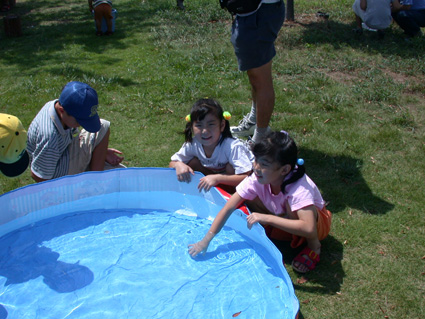 It floats!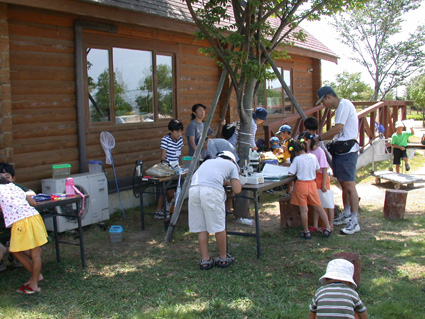 At the end, let's write about your experience!
Copyright © 2002 - 2017 むしむしくらぶ BUGS CLUB All Rights Reserved