BUGS CLUB
Let's find hiding insects!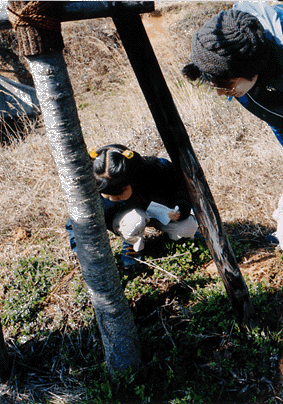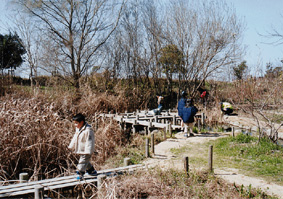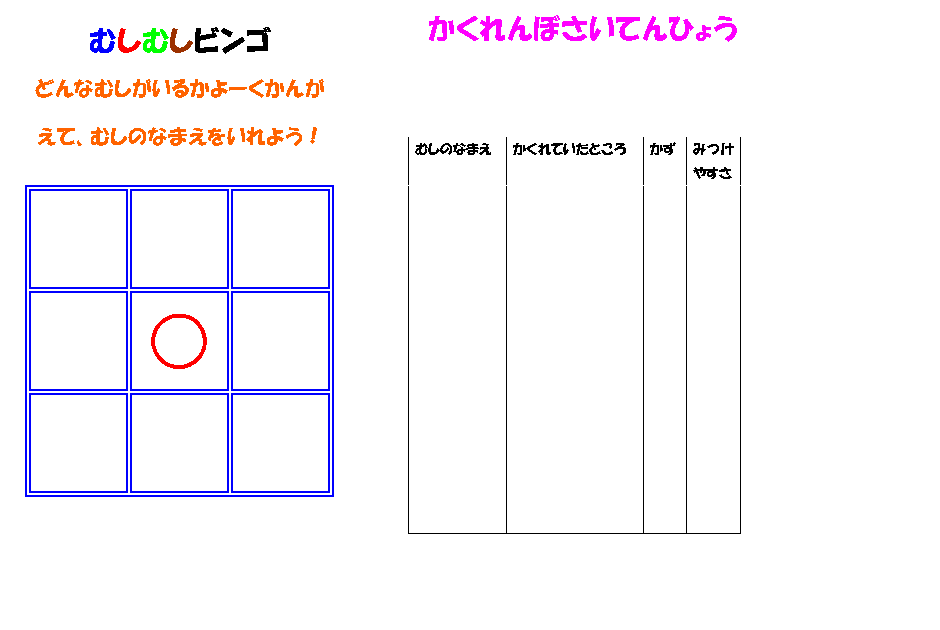 What you can learn from this activity: What are lives of insects. How insects live in cold winter.
When and where to do: Anywhere in Winter
Materials: Scoop and pencil
Procedure: Make yourself warm enough to protect from the cold weather first. Guess what insects you can observe in the cold winter, and complete Bingo card. Go out, and find any insects who are still active to achieve as many"Bingo" as you can. You also evaluate how well those insects are hiding from the cold wind, and fill out evaluation sheet. When completed, share the evluation each other with other paraticipants.
Copyright © 2002 - 2017 むしむしくらぶ BUGS CLUB All Rights Reserved