BUGS CLUB
Insect & Nature Quiz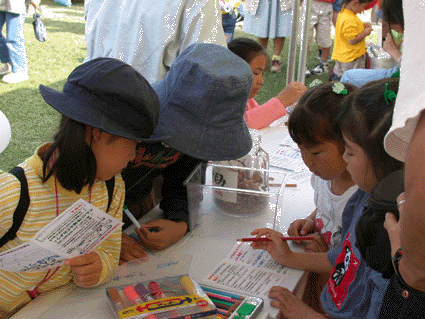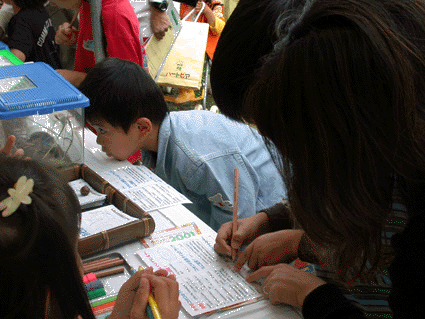 What you can learn from this activity: There are strange animals living together with you and sharing the earth with you.
When and where to play: Anywhere and anytime
Materials: Nothing but curiosity
Procedure: Answer questions given either verbally or by a written format. Correct answers are given with on-hands experiences and interpretations by using actual insects and models.
Copyright © 2002 - 2017 むしむしくらぶ BUGS CLUB All Rights Reserved