BUGS CLUB
Let's make your insect net by yourself, and go out for insect catching!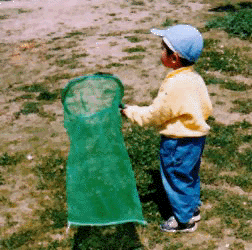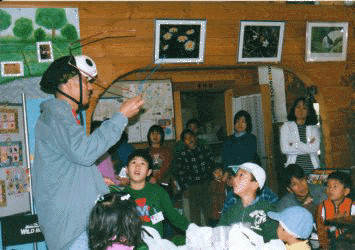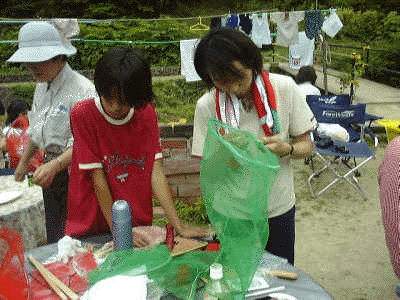 What you can learn from this activity: Making insect net by yourself. Insect Behavior. Insect body structure. Ways to find insects. Way to record findings
When and where to do: Anywhere. Spring to Autumn
Materials: Saw, pliers, knife
Procedure: Make your own insect net with two bamboo sticks, an onion collecting net and a wire clothes hanger. Go out with the insect net and plastice containers to keep captured insects. Look at how insects fly, move and stay carefully. When you catch one of the insects, record where you find it and keep it in the plastic container for later examination.
Copyright © 2002 - 2017 むしむしくらぶ BUGS CLUB All Rights Reserved