BUGS CLUB
Let's make an insect holding basket!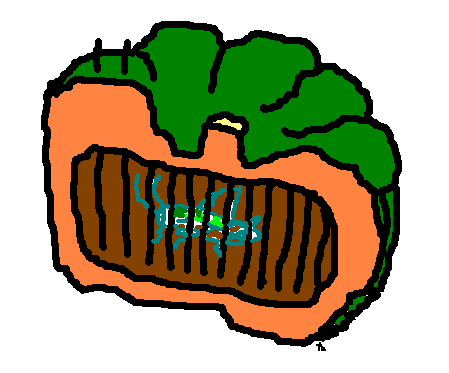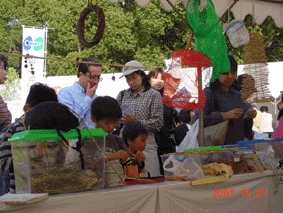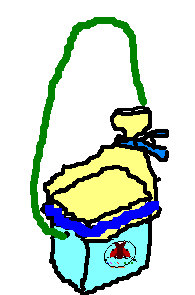 What you can learn from this activity: A way to make an insect holding basket. Characteristics of insects comparing to you.
When and where to do: Anywhere. Spring to Fall
Materials: Knife, Scale, Pencil
Procedure: Make an insect holding basket with small pumpkin and bamboo sticks. Then, make an insect collecting basket with a PET bottle and stocking. Go on insect collecting with the PET basket. Put an insect into the pumpkin basket, and make close observation of the insect.
Copyright © 2002 - 2017 むしむしくらぶ BUGS CLUB All Rights Reserved