BUGS CLUB
Mushimushi Craft - Crafts of Insects and Nature
What you can learn from this activity: Help understand insects and nature with close obervations to make crafts. Enjoy using your fingers and create some objects
When and where to do: Anywhere Anytime
Materials: Leaves of weeds or palm trees, or craft paper bands, or cray, scissors, pencil
Procedure:
This activity is planned to help understand insects and nature rather than crafting itself. A good example is the "Playing with Kaydid" in our Bugs Club activities. By making a something by the craft, children get a chance to look at insects and other living things very closely. Also, children can get a series of experiences that are using findgers, using their minds to think, gradually creating structures, but may fail sometimes. For small children under 10 years old, please help them at the biggining by initiating the first part of the crafting. They will gradually find ways to proceed further naturally.
1. Orientation, 2. Mushimushi Quiz - By answering the quize, you can think what insects are and what characteristics they have. This will become clues when you make a model of insect, 3. Understand characteristics of insect body by enlarging the view of an insect by a microscope, 4. Further understand insect body by making a model of insect, 5. Make a katydid model with help from parents or guardians, 6. Reflection with questionnaire.
PreparationF
| | |
| --- | --- |
|  @Picture Book |  @Leaflet |
|  @Participation Label |  @Questionnaire |
|  @Color Pencils |  @Materials for models |
|  @Drawing paper |  @An example of model |
|  @Paper dish |  @Water |
|  @Microscope |  @Specimens |
|  @Guide books |  @Palm tree leaves |
|  @Adhesives |  @Paint marker |
|  @Medicine Box |  @Plate, roller, and spatulla |
Pictures of the activity :
Making an insect by Craft Tape in "Kobe Motomachi Insectarium" @ Art Hall KobeiAug 23rd, 2009j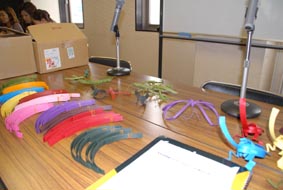 @@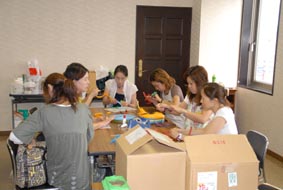 Before starting. Mothers from Mushimushi Club kindly helped.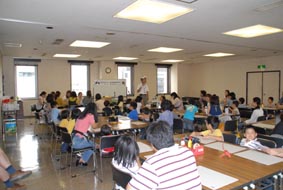 @@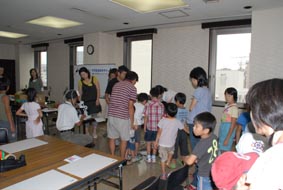 Start with close look at insects.
@@
All tried their best...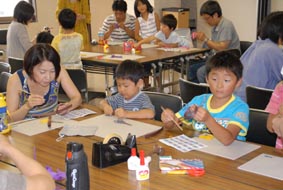 @@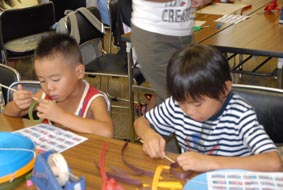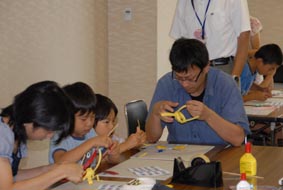 @@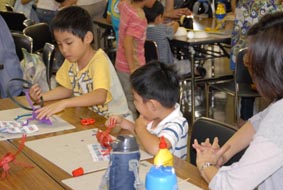 Gradually, we found masterpieces...
@
Walking stick - Mushimushi Craft at Sayo InsectariumiApril 19th, 2009j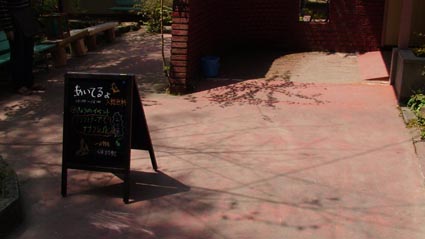 @@
First looked at actual walking sticks very carefully.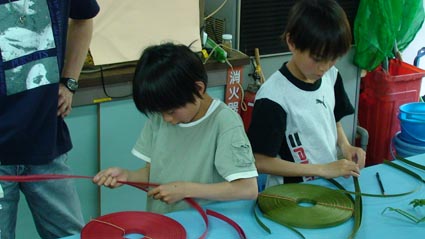 Finding out appropriate length of tape.
@
Eco Festival at AwajiiNov 9th, 2009j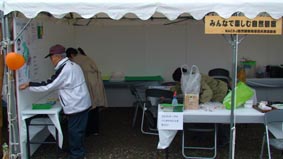 @@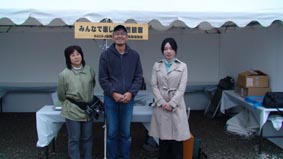 Left picture is at preparation. Right one is after wrap-up. No pictures between them as so busy.
Kansai Nature Festa at Osaka Nature History MusiumiNov 16th, 2008j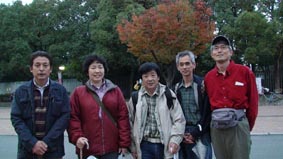 After the event. With friends from Osaka interpreters association
Insectarium Sales at Sayo InsectariumiNov 30th, 2008j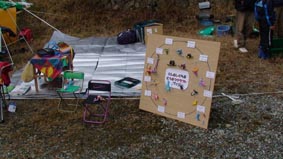 Before thy event
Harima-cho Summer Vacation Environment Seminor at Harima LibraryiAug 9th, 2008j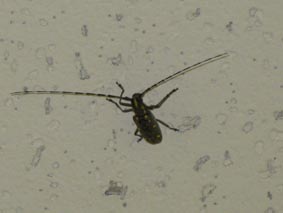 @@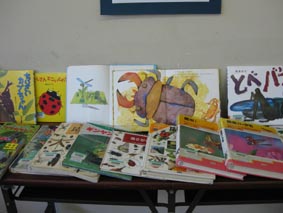 An insect is escaping from cargo. Many books about insects as here is a library.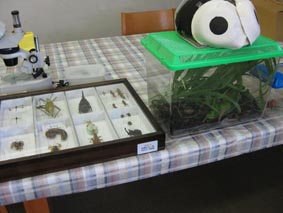 @@
Talking about insects....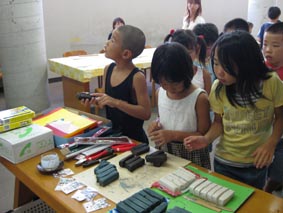 @@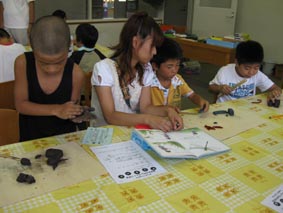 Let's make an insect with cray.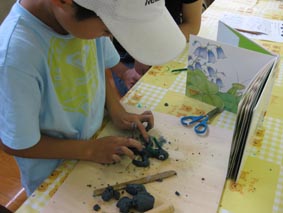 @@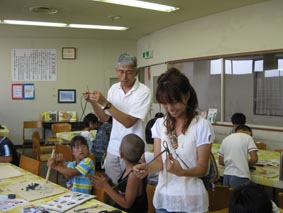 While being made, mothers made a grasshopper model with a palm tree leaf.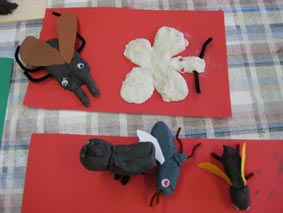 @@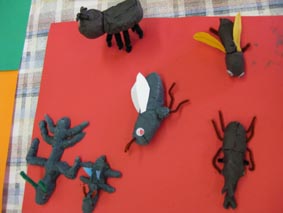 Master pieces!
Harima-cho Summer Vacation Environment Seminor at Harima LibraryiAug 13 and 14th, 2007j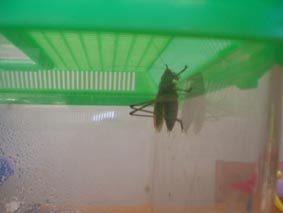 @@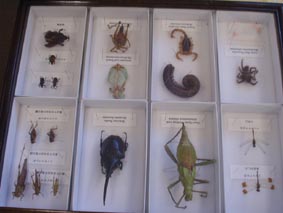 Variety of insects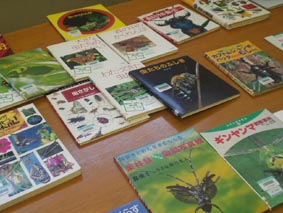 @@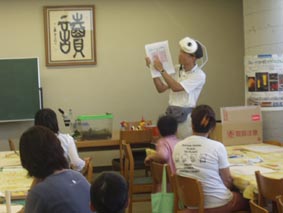 Also there are many books about insects.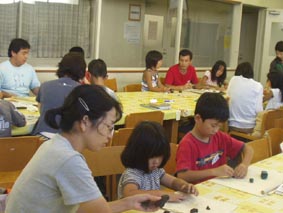 @@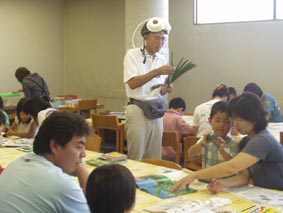 Making a model by cray. Parents made models by palm tree leaves.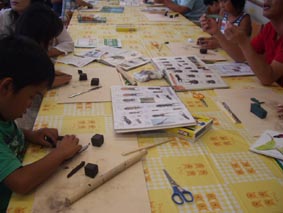 @@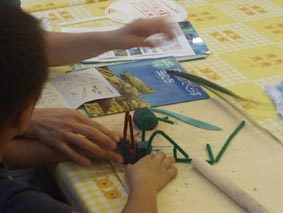 Let's see...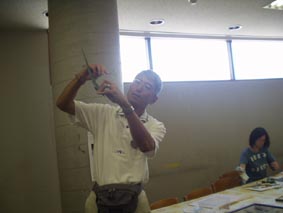 @@
Follow what you think.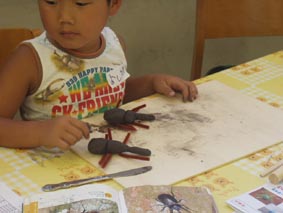 @@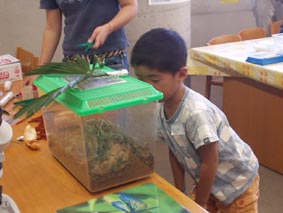 But, please watch the actual insects.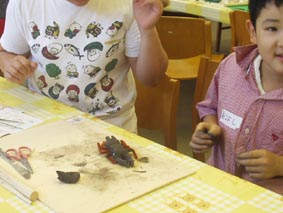 @@
Now, I've done!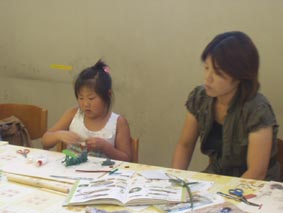 @@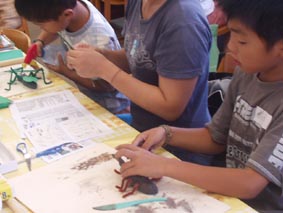 Give me a few minute!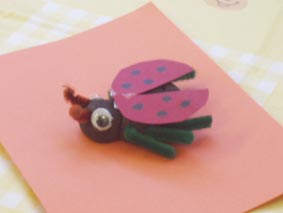 @@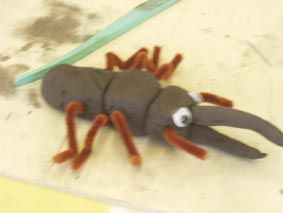 Done!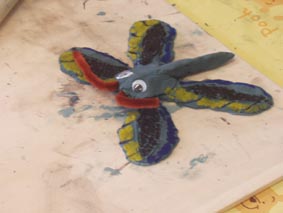 @@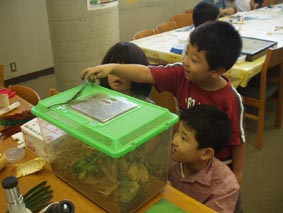 Let's see them more!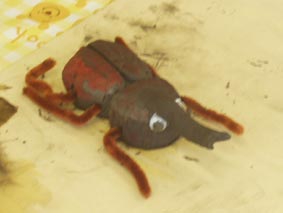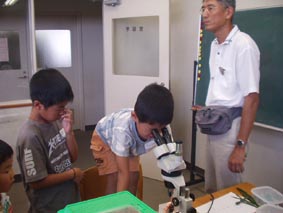 Can look through the microscope.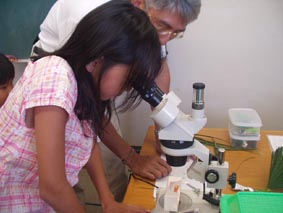 @@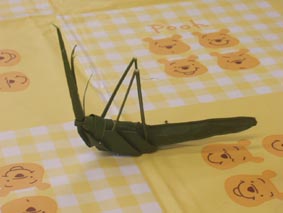 @
Osaka Nature History Festival at Osaka Nature History MusiumiMar 11th and 12nd, 2006jF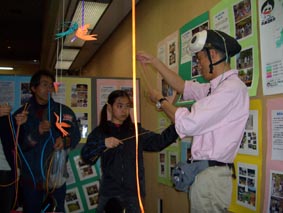 @@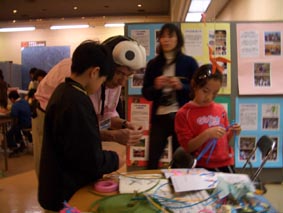 @@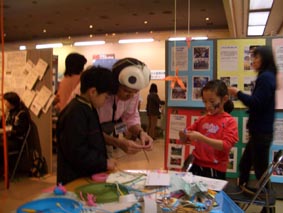 Hyogo Eco Festival at Miki General Protection ParkiOct 29th and 30th, 2005jF
@@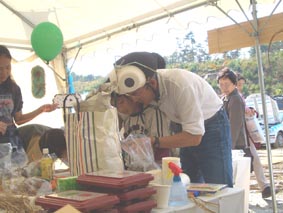 Let's make a yubi-hub together!
Types of Craft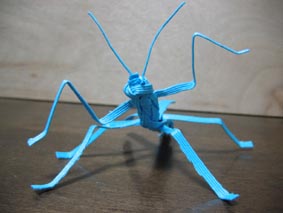 @@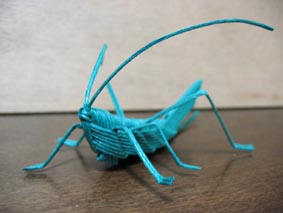 @@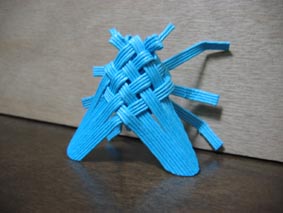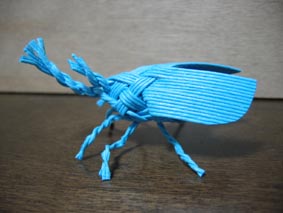 @@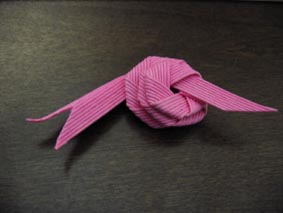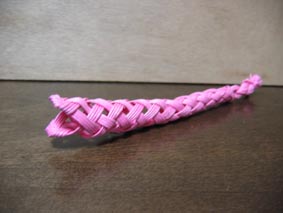 @@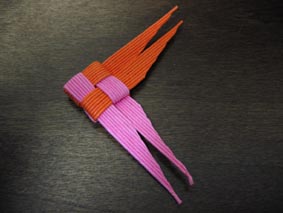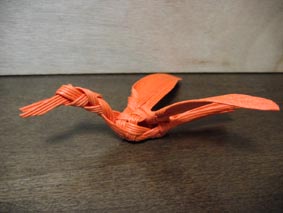 @@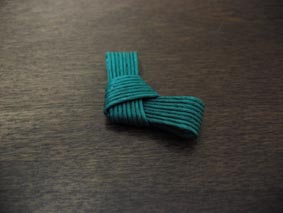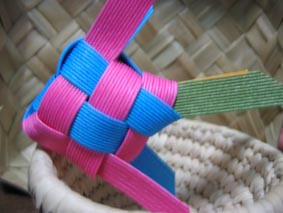 @@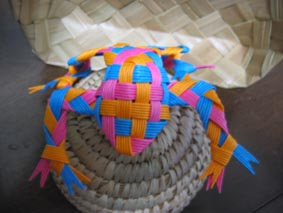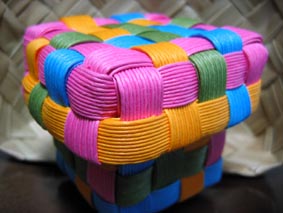 Copyright © 2002 - 2017 'ή'΅'ή'΅'­'η'ԁ@BUGS CLUB All Rights Reserved