BUGS CLUB
Inago grasshopper cooking - catch inago grasshoppers.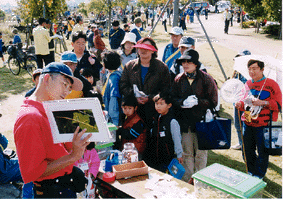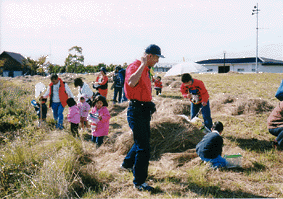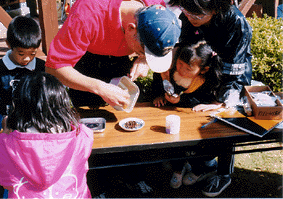 What you can learn from this activity: Food chain, Inago grasshopper, insect body, collecting Inago grasshoppers
When and where to do: Grass/rice field. Autumn
Materials: Insect net, curiosity and adventure
Procedure: Understand how an Inago grasshopper looks like. Go out to the fild, and catch Inago grasshoppers. Boil them first, and drain. Fry them till they become crispy. Put sugar and soy sauce for flavor.
Pictures of Activity:
At Mizubenosato Park on Nov 4th, '01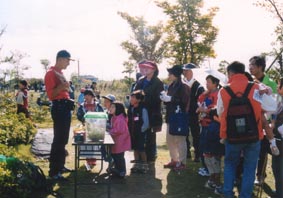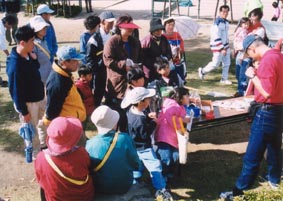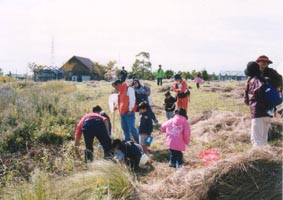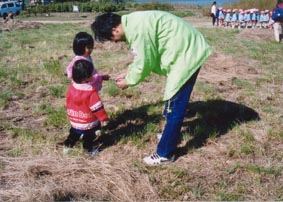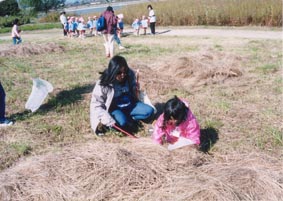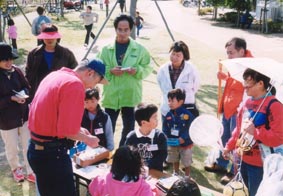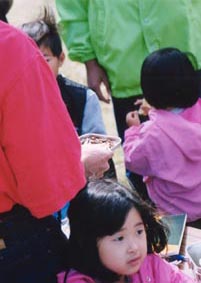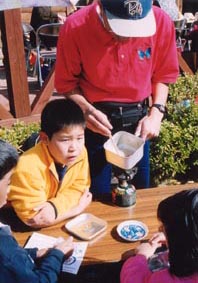 Copyright © 2002 - 2017 むしむしくらぶ BUGS CLUB All Rights Reserved