BUGS CLUB
Insect & Nature Interpretations for Children and Families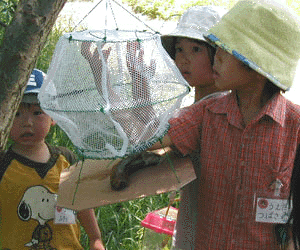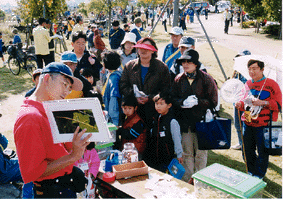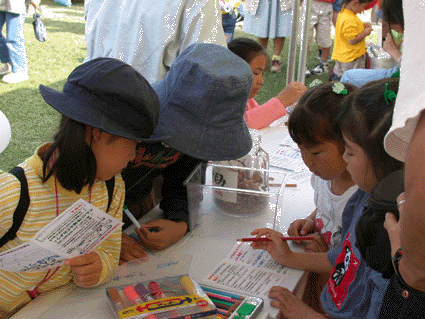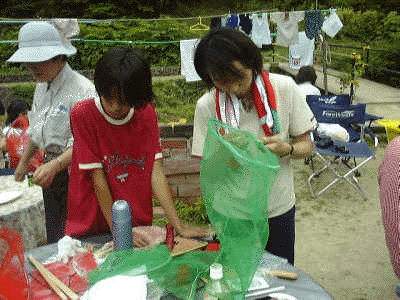 To those who are interested in insect and nature education activities
Join us to plan and lead activities, and have fun with children! For those people who are interested in nature interpretation and insects but don't feel confortable to organize one, you may feel too much pressure about knowing names of insects. Please do not worry. You can organize one successfully by crafting activity program with a specific theme not by emphasing names of insects.
More than half of the entire species in the earth are insects. More than 80% of the entire animal species are insects. Entire time of one activity can be spent on identifications of names if you start checking. (this can be an interesting activity if identification is the theme...)
There are more interesting things in the insect world than just the names. For examples, watching at emergence of a cicada and watching at sucking of nector by a butterfly are very popular activities. Moreover, an Inago grasshopper moves and hides behind a rice plant stem as you move around the stem. Locust fills a hole with sands after delivery of eggs like a cat (after pooping in this case though. hahaha-). Can you imagine what the view would be by using dragonfly spectacles? With those experiences, people can learn wonders of insects and nature in many angles.
So why not join us as a leader of our activities! Contact
Go back to Introduction of Bugs Club
Copyright © 2002 - 2017 むしむしくらぶ BUGS CLUB All Rights Reserved